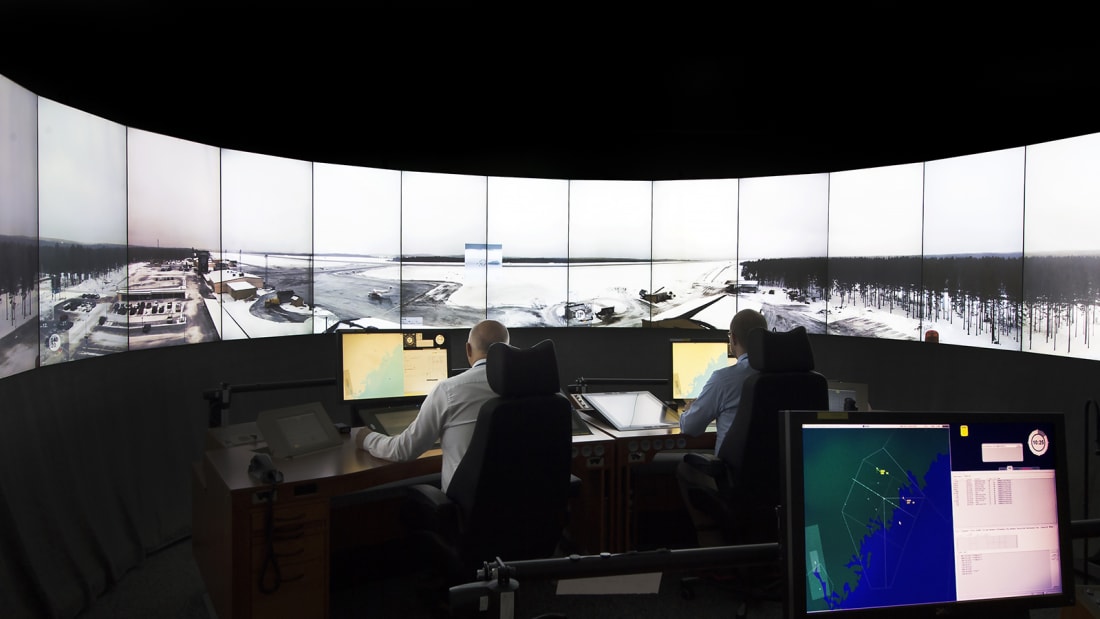 Sweden's new Scandinavian Mountains Airport has no control tower.
https://edition.cnn.com/travel/article/scandinavian-mountains-airport-remote-air-traffic-control/index.html
It's one of the first airports in the world to pioneer new remote air traffic control technology, with the operators not on site but in a low-rise building some 300 kilometers away.
At Scandinavian Mountains Airport, multiple cameras and sensors around the airfields and its immediate surroundings will relay data to a control center at Sundsvall in central Sweden.
High-definition screens will give the operators 360-degree views, but condensed to a 225-degree arc, meaning this virtual window can in some ways offer a more comprehensive overview than a traditional tower.
Augmented reality allows the operators to see identifying flight and radar information overlaid over the live video feed, while the external sounds of the airport proper are played over speakers to its remote control center.
Another advantage of the remote technology is that vision is improved at night and in adverse conditions, and operators can also zoom in and out with ease.
The terminal at Scandinavian Mountains Airport serves Scandinavia's largest alpine ski area and is designed to handle four flights simultaneously, from the airlines SAS and Braathens Regional.
When it opens on December 22, 2019, it'll be a gateway for visitors to the ski resorts at Salen in Sweden and Trysil in Norway.