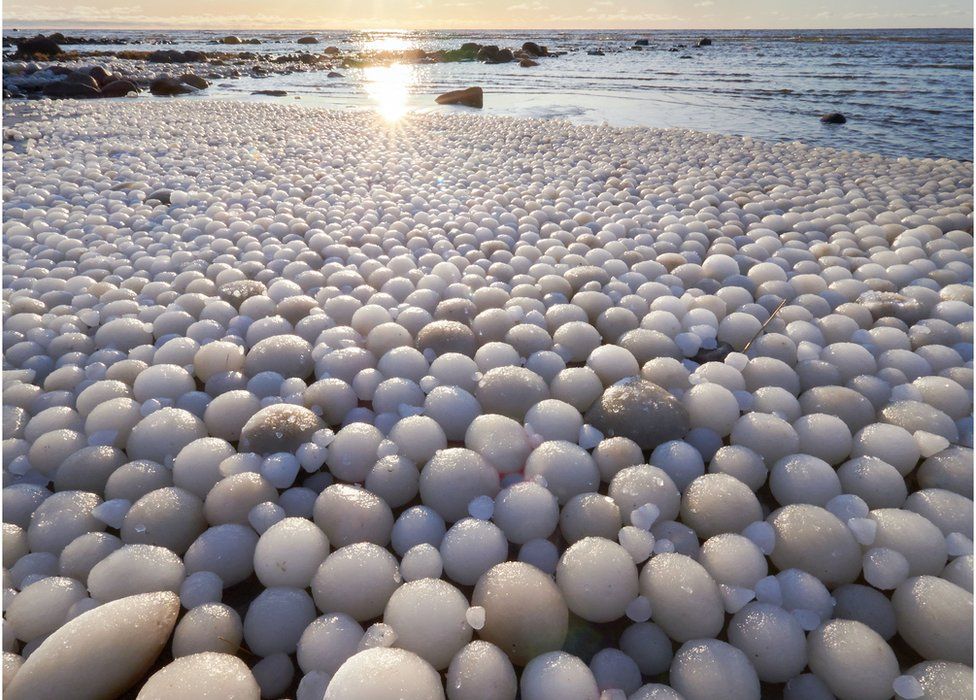 Thousands of egg-shaped balls of ice have covered a beach in Finland, the result of a rare weather phenomenon.
https://www.bbc.co.uk/news/world-europe-50338447
Amateur photographer Risto Mattila was among those who came across the "ice eggs" on Hailuoto Island in the Gulf of Bothnia between Finland and Sweden.
Experts say it is caused by a rare process in which small pieces of ice are rolled over by wind and water.
Mr Mattila, from the nearby city of Oulu, told the BBC he had never seen anything like it before.
"I was with my wife at Marjaniemi beach. The weather was sunny, about -1C (32F) and it was quite a windy day," he told the BBC.
Mr Mattila said the balls of ice covered an area of about 30m (100ft). The smallest were the size of eggs and the biggest were the size of footballs.