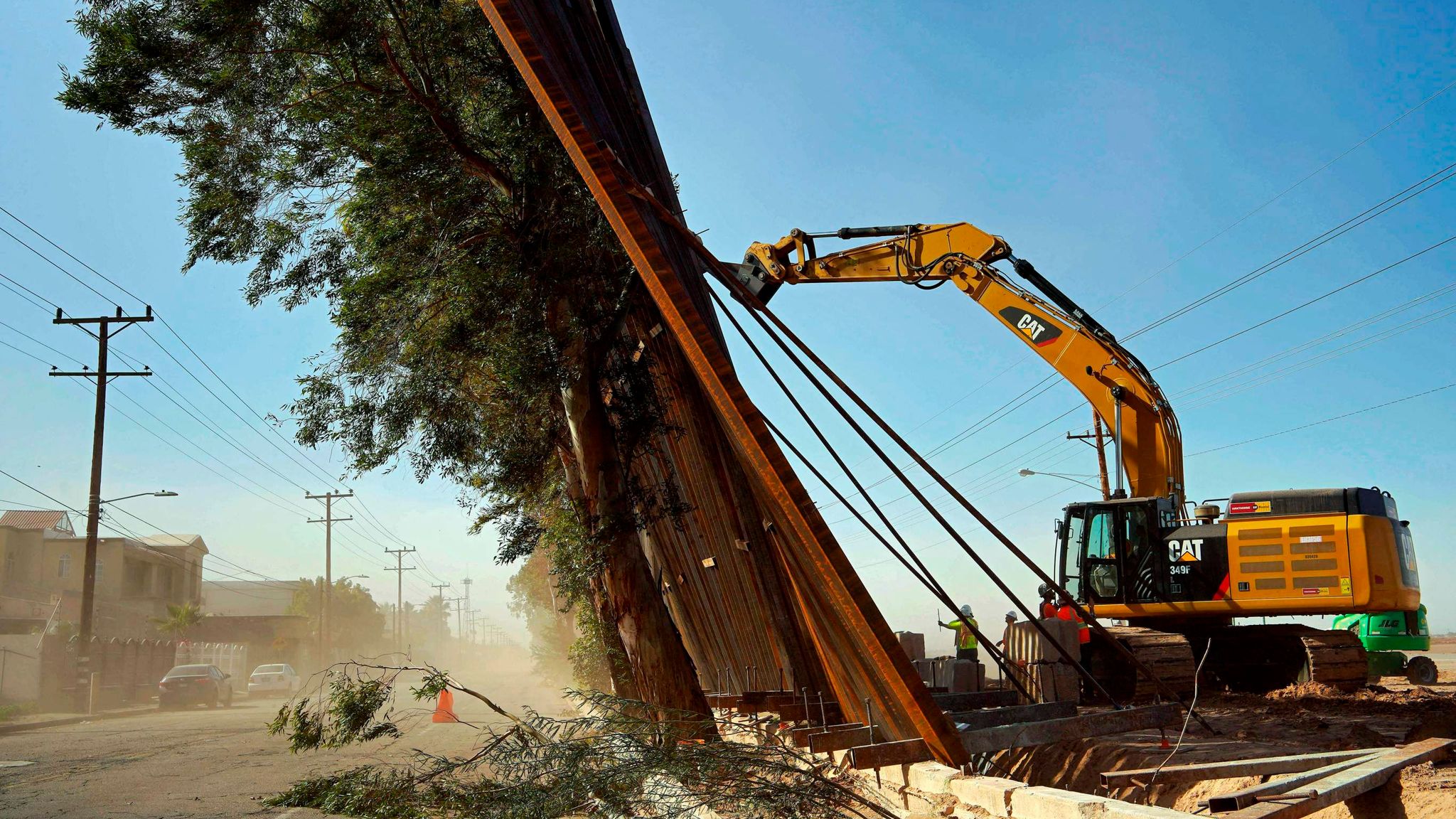 A section of Donald Trump's border wall between the United States and Mexico has blown over in strong winds.
https://news.sky.com/story/trumps-us-mexico-border-wall-blows-over-in-strong-winds-11921516
It came down on the Mexican side of the divide, landing on some trees in Mexicali, in the state of Baja California.
The parts of the wall that gave way had only recently gone up.
They had been set in new concrete, Carlos Pintones, an agent with the Customs and Border Protection (CBP) sector in El Centro, California, told CNN.
The concrete had not yet cured, according to the official.