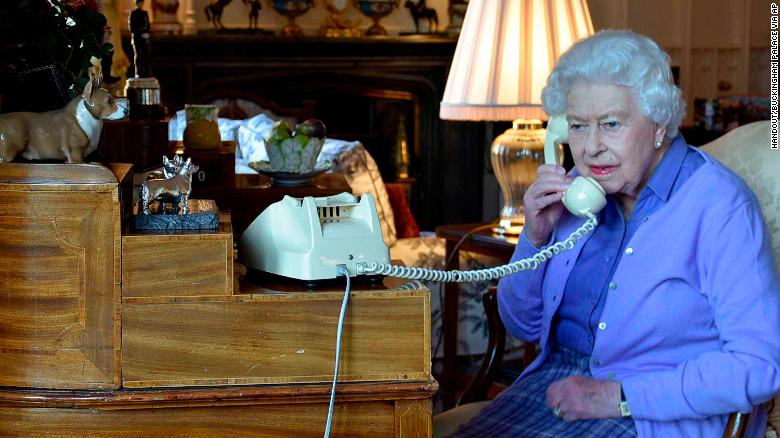 Nice to see that her majesty Queen Elizabeth II is making good use of the very latest tele-conferencing technology to conduct her weekly audience with her PM Boris Johnson, who is still rather poorly with a fever it seems.
The Queen is due to address the nation on Sunday evening at 8pm BST according to a press statement.
https://edition.cnn.com/2020/04/03/uk/queen-broadcast-tv-intl-scli-gbr/index.html
She will be using a loudhailer.