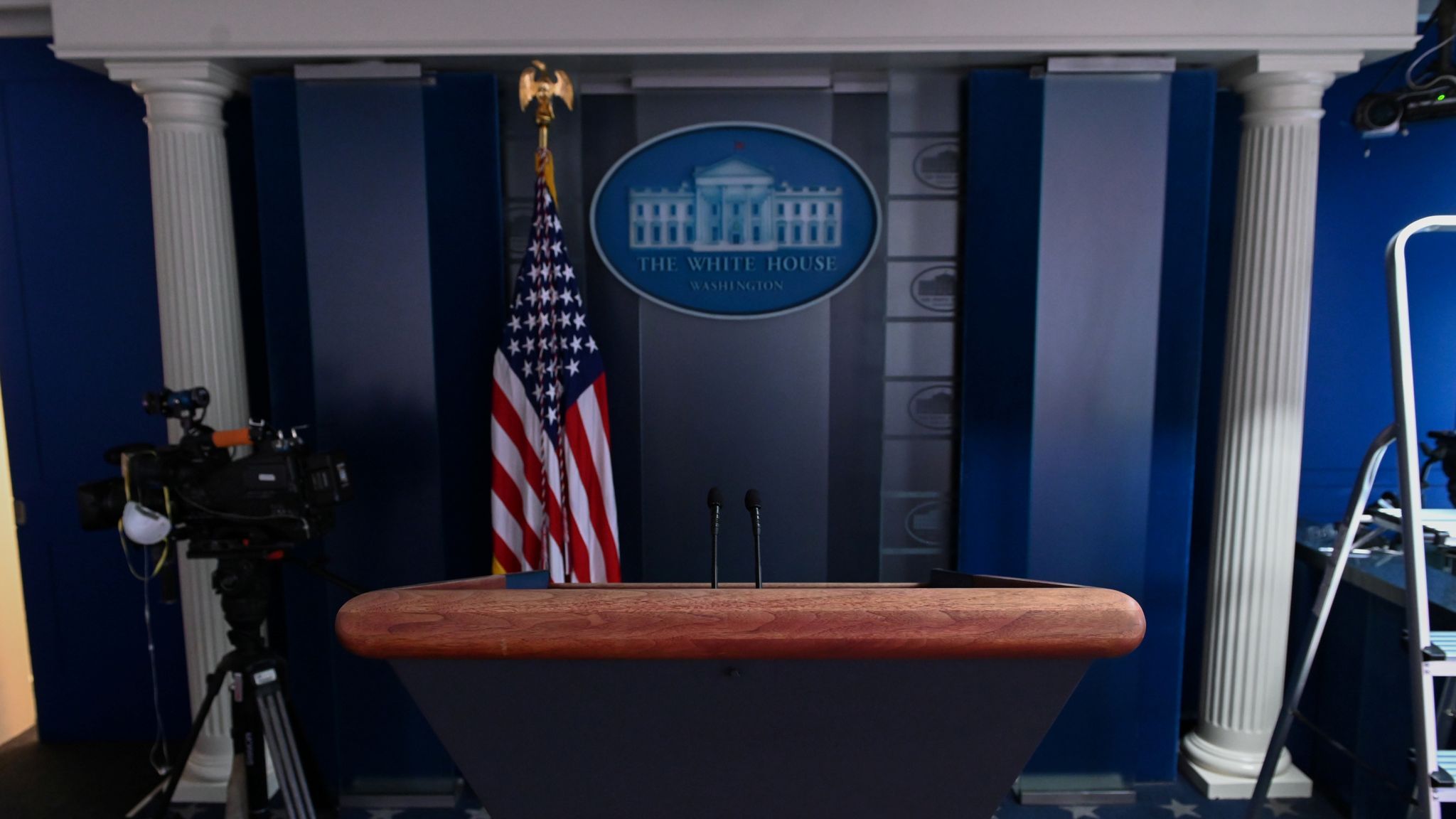 Empty podium at White House Briefing Room
President Trump has abandoned his daily live press briefings about the Coronavirus pandemic.
https://news.sky.com/story/coronavirus-trump-says-press-briefings-not-worth-the-effort-after-criticism-over-disinfectant-comment-11978870
The move which was first predicted by the Axios website follows a debacle on Thursday when President Trump provoked widespread shock among medical experts and derision from his critics by suggesting that Coronavirus could be cured by injections of sunshine and disinfectant.
https://www.axios.com/trump-daily-coronavirus-briefings-809becf3-9913-4b71-9f92-1930ad1d29b0.html
His remarks sparked criticism by doctors, who branded the idea "irresponsible" and "dangerous", while Dettol maker Reckitt Benckiser said that "under no circumstance should our disinfectant products be administered into the human body (through injection, ingestion or any other route)".
The White House initially claimed his comments had been taken out of context, while Mr Trump later said it was an attempt at sarcasm.
The president cut short a subsequent appearance on Friday, refusing to take any questions, and then failed to appear at all on Saturday.
Having called off Saturday's briefing, the US president lashed out on Twitter at what he labels "the lamestream media" - and indicated he may not hold any such briefings again.