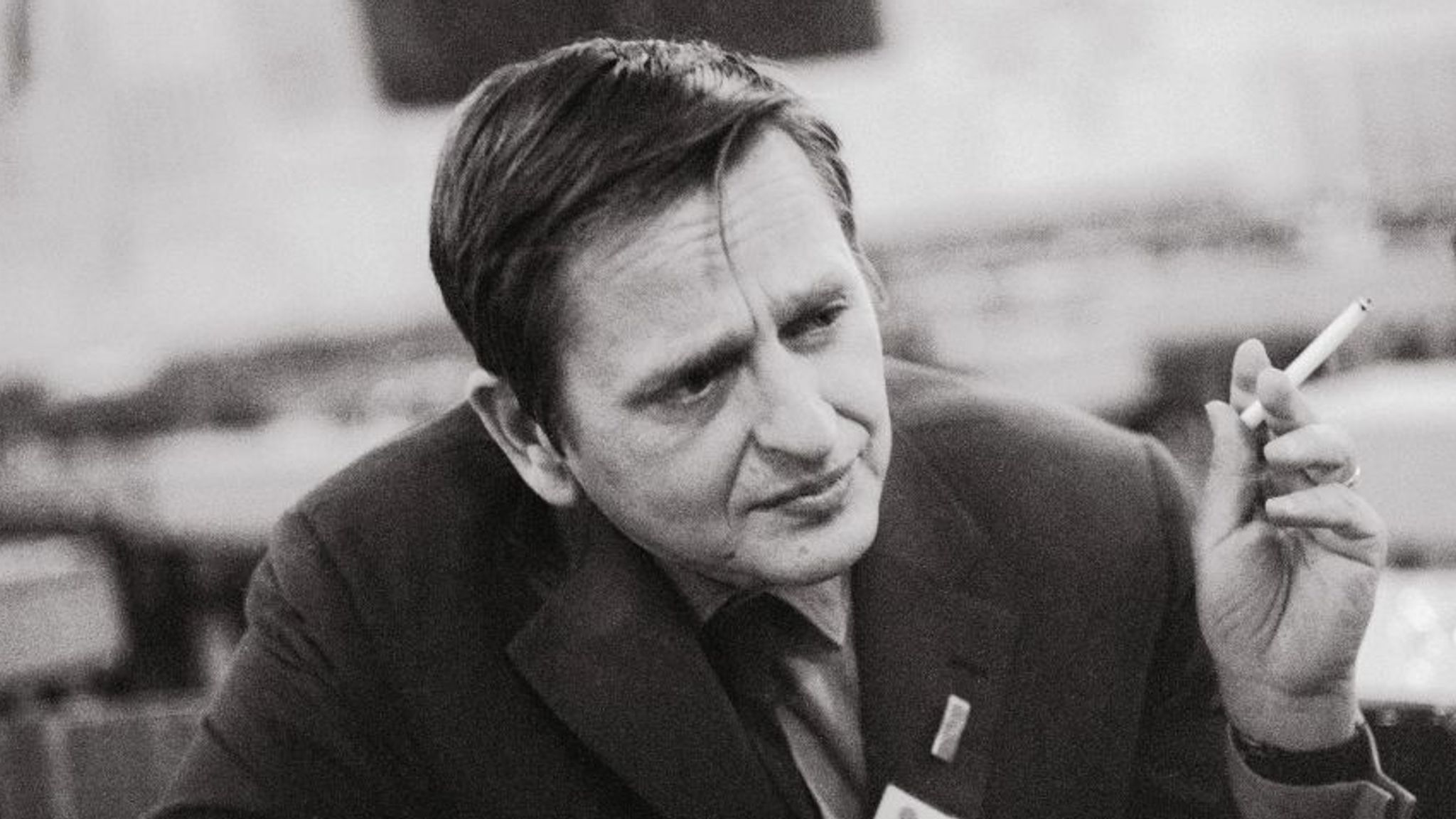 Swedish prosecutors announced today that they have identiified the man who shot former Swedish prime minister Olof Palme in 1986, ending years of mystery.
https://www.bbc.co.uk/news/world-europe-52991406
According to lead investigator Krister Petersson who spoke at a news conference today, the killer was a conservative extremist called Stig Engström who killed himself in 2000. He was already well known to investigators and authors who have studied the killing of Olof Palme as the "Skandia Man" because of his employment at the premises of an insurance company of that name near the site of the murder.
Olof Palme 59 was a Social Democrat politician who was serving a second term as Sweden's prime minister having been re-elected in 1982. On the evening of Friday 28 February, Olof Palme and his wife Lisbet made a late decision to meet up with their son Mãrten and his girlfriend to watch a film at the Grand Cinema in central Stockholm. Because the PM had already dismissed his personal detail for the day, the couple had no bodyguards.
Olof Palme and his wife were attacked as they walked home from the cinema. According to Lisbet Palme who was also injured in the attack, a lone gunman shot Olof Palme in the back at 23.21 (CET) as they walked past the corner of Sveavägen and Tunnnelgaten, one of the busiest thoroughfares in central Stockholm. Palme was taken to hospital but died there shortly afterwards.
In spite of a massive manhunt, Swedish police made no arrests until almost three years later in 1988 when a petty criminal called Christer Pettersson was charged and convicted of the crime in 1989. This conviction was however overturned on appeal just a year later in 1990 because of discepancies in testimony, and a lack of key evidence including the .357 magnum revolver believed to have been used in the killing. Pettersson died in 2004 having been formally exonerated of any involvement.
The unsolved murder of Palme had led to many conspiracy theories over the years. One popular theory was that South African intelligence agents had organised the murder because of Palme's support for the ANC. Another theory was that Palme's work at the UN against arms trafficking might have exposed a kickback scandal involving an arms deal between the Bofors gun company and the Indian government. A third theory was that Palme had been killed on the orders of Saddam Hussein because Palme had been a UN special envoy tasked with ending a bitter war between Iraq and Iran, and was thought to be favouring the latter.