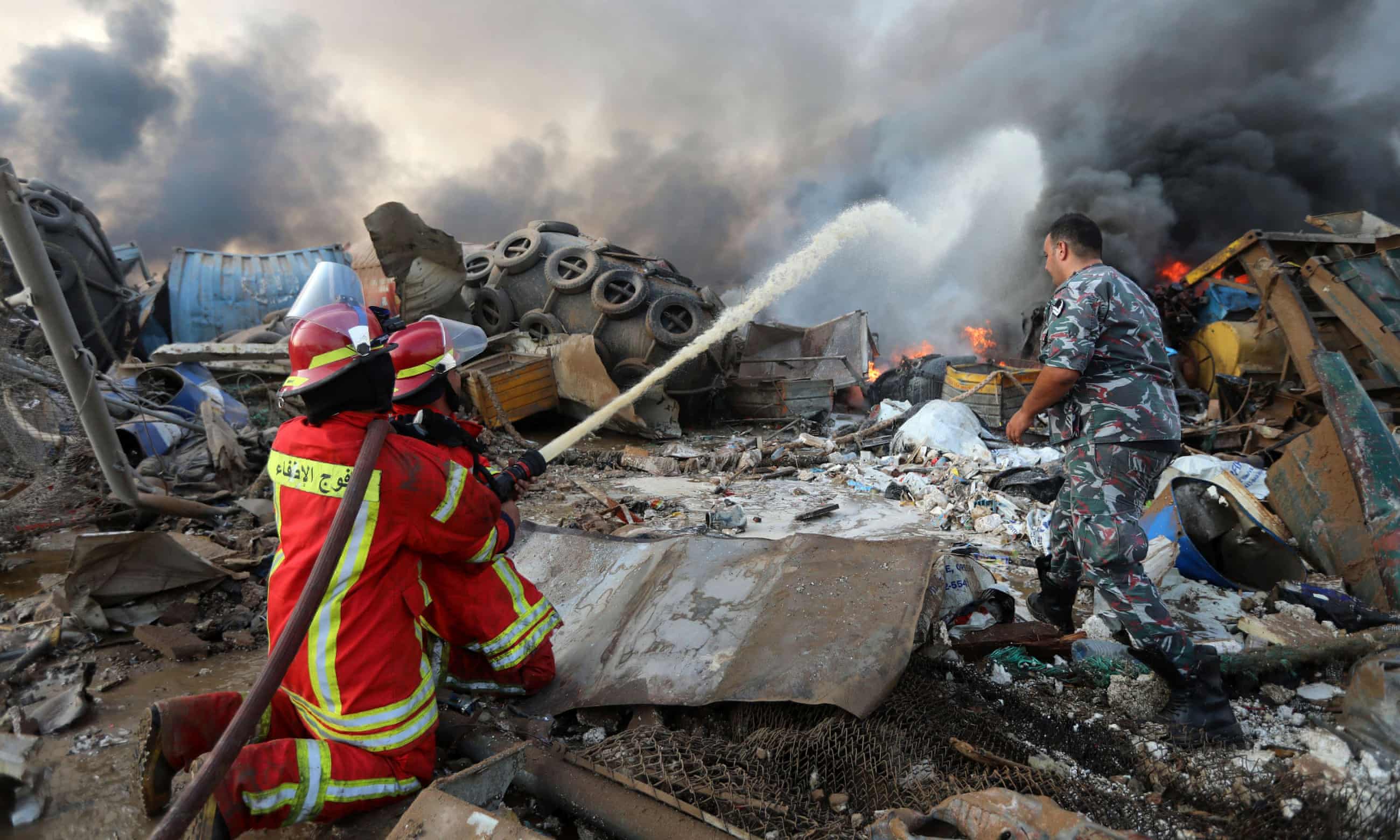 An enormous explosion has destroyed the municipal port district in Beirut the capital city of Lebanon.
https://www.theguardian.com/world/2020/aug/04/cursed-shock-despair-beirut-explosion-rocks-city-lebanon
The explosion was said to have originally been triggered by a smaller fire in a pyrotechnics warehouse, but as firefighters struggled to bring the blaze under control, a much larger explosion took place in a nearby munitions storage area that was being used to hold ordnance that had been impounded after decades of civil war in the country.
First reports say that at least 2,500 people have been seriously injured, and that at least 25 people are known to have been killed.
An entire hospital located not far from the port district is said to have been demolished by the blast which was heard 145 miles away in Cyprus. People who were up in the mountains surrounding the city were said to have been knocked off their feet by the blast wave.
Emergency services have made a nationwide appeal for blood donors in all the major cities of the country
Video footage shows an enormous fireball, as well as a massive condensation dome of water vapour expanding over the city in the rarefaction zone of the blast wave.
Eye-witnesses likened the devastation seen in central Beirut to that of a nuclear bomb. Given how many hundreds of tons of military grade high explosive may have been detonated in this blast, it is not difficult to understand why.