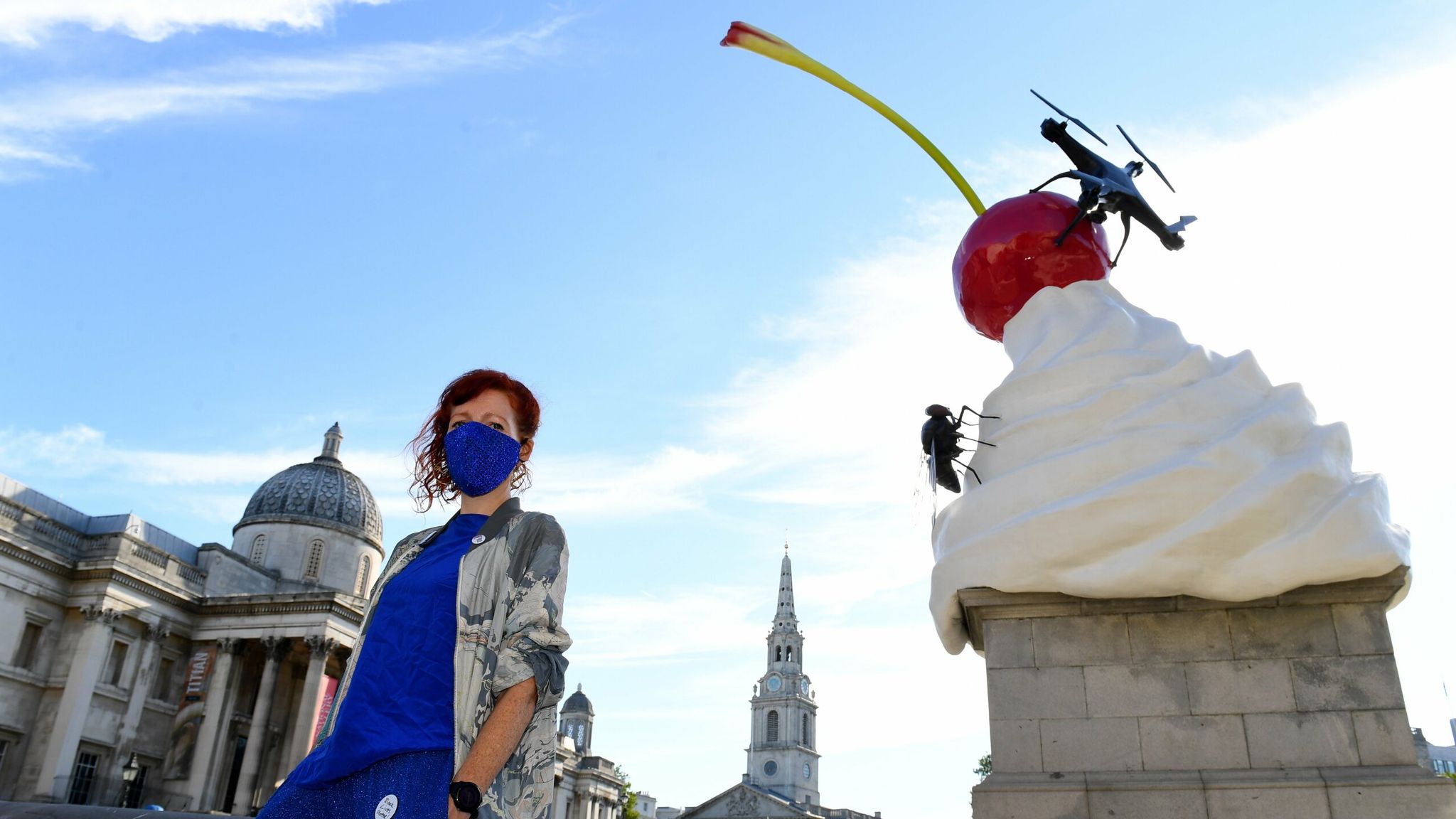 It also appears to be made of whipped cream topped with a cherry, and has both a fly and a drone on it as well. It's a new plinth sculpture that has just been unveiled at London's Trafalgar Square.
The dystopian artwork by British artist Heather Phillipson, titled The End, is the 13th Fourth Plinth commission and the tallest so far at nearly 31ft (9.4m).
.
Passers-by will be able to use their mobile phones to live-stream what the camera-equipped drone can see or people can log in to a website remotely - meaning the installation can be experienced digitally.
Described as representing "exuberance and unease" and a "monument to hubris and impending collapse", the sculpture will stay in place until spring 2022.
Ekow Eshun, chairman of the Fourth Plinth commissioning group, said the new work is "audacious and beguiling".