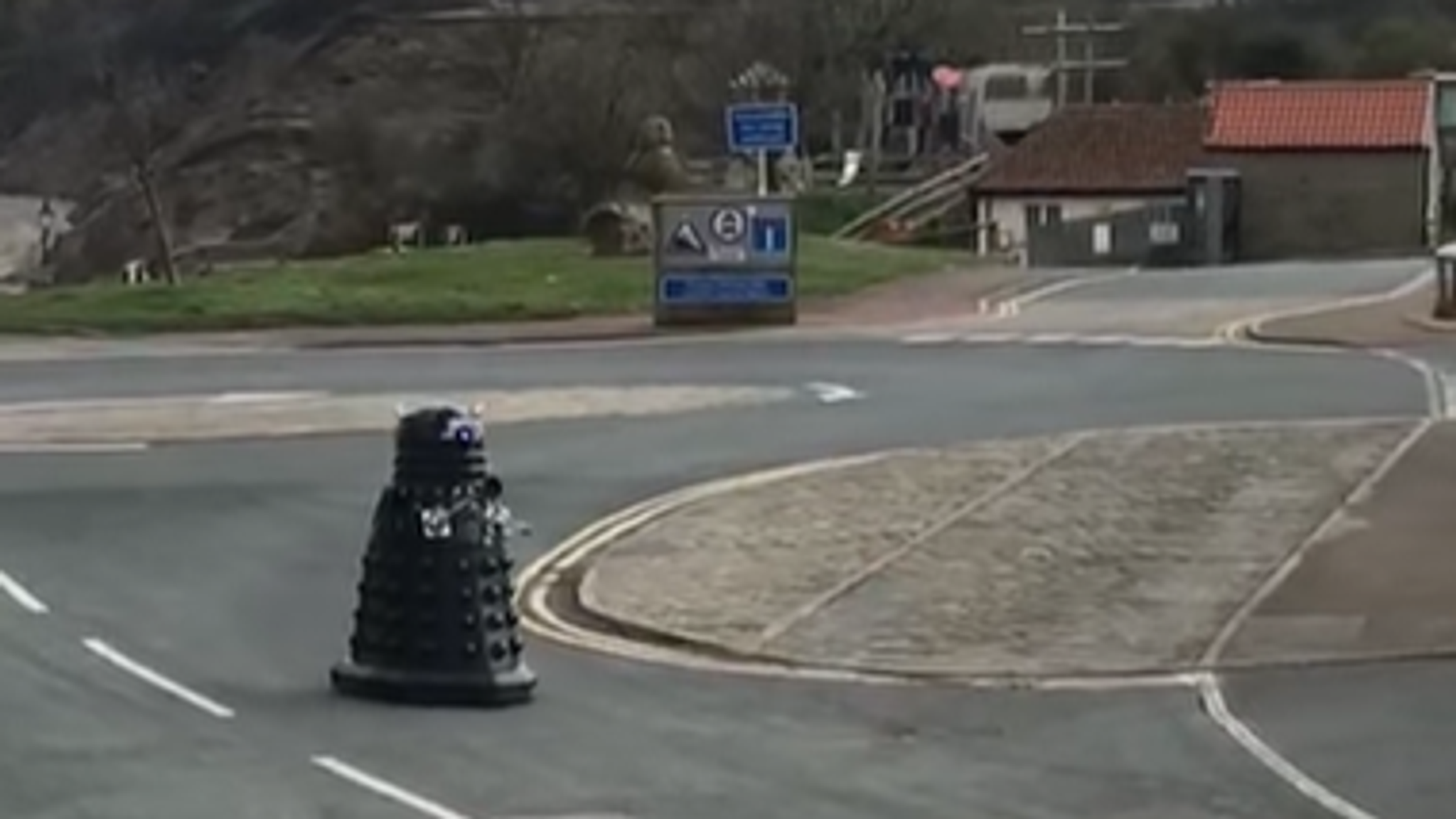 A Dalek has been spotted patrolling the streets of a small village and ordering "all humans to self-isolate".
https://news.sky.com/story/coronavirus-dalek-patrols-streets-ordering-humans-to-self-isolate-11969126
In a video captured by amused residents, the Doctor Who villain passes through the deserted street while ordering people to comply with "the order of the Daleks".
The clip which was taken in Robin Hood's Bay near Whitby in Yorkshire amused many, but frightened others.
"I'm not going to argue with a Dalek."

"And if a Cyberman came marching down the road, that would be it, I'd be running for my life!"