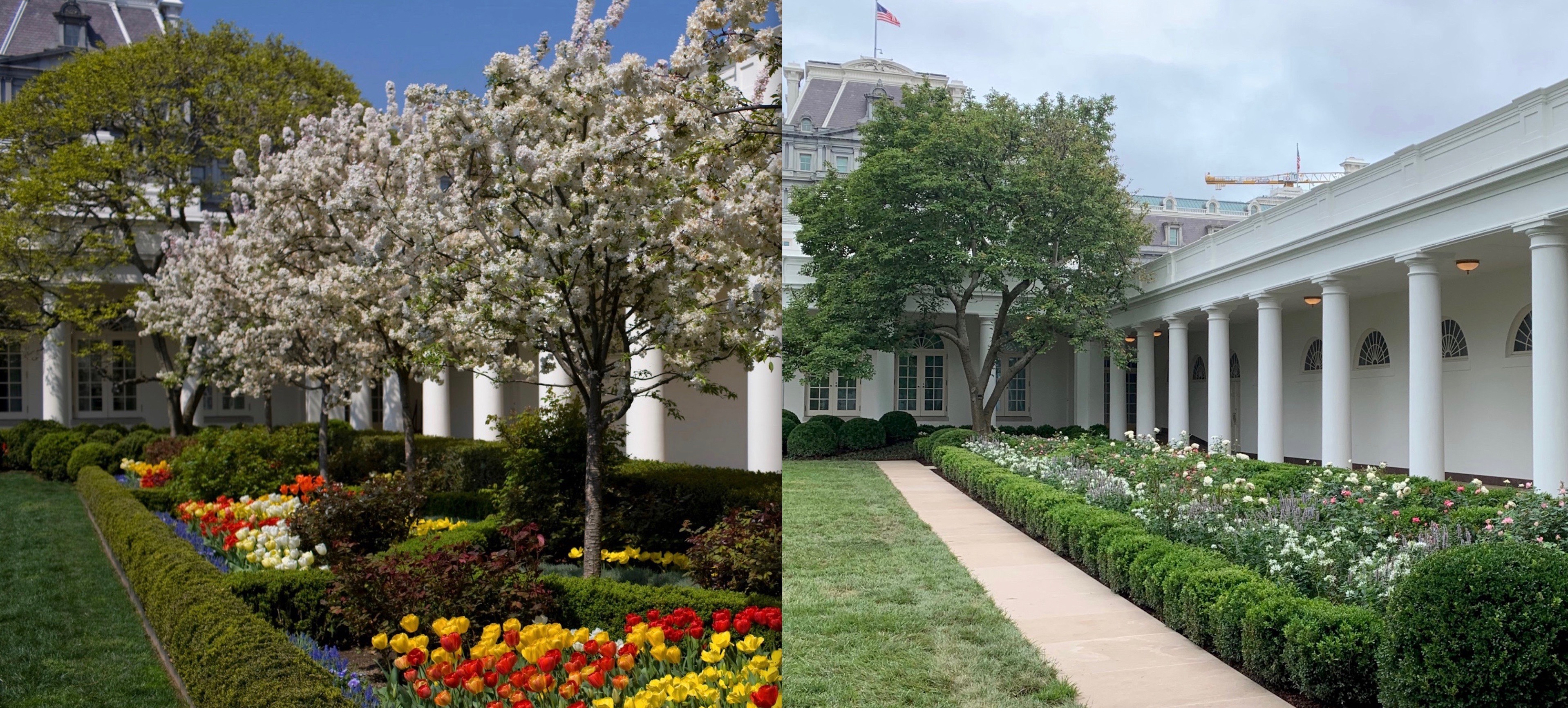 So, hot on the heels of her triumphant mash-up of blood red christmas trees a couple of years ago, Melania Trump has apparently now finished remodelling the historic White House Rose Garden ready for Trump's RNC speech which is scheduled to be broadcast from there in a few days time.
She seems to be very pleased with her handiwork too:
Excited to honor history & celebrate the future in our beautiful @WhiteHouse Rose Garden this evening. Thank you to all who helped renew this iconic & truly gorgeous space.
Practically everyone else in the world with any sense of history or horticultural beauty is less impressed however.
https://thegailygrind.com/2020/08/22/americans-recoil-in-horror-after-melania-rips-trees-planted-by-jfk-out-of-white-house-rose-garden/
(In case you were wondering, the photo on the left is the *before* and the one on the right is the *after*)
oh my God . she's ruined it …

Those were Jackie Kennedy's crab apple trees….

She hacked down the cherry trees. It looks cold and sterile and joyless….

The #Trump family did its best to turn the lovely Rose Garden into a neo-fascist parade ground...

The Melania renovation looks like a cemetery. How fitting...
Or in the words of the song
♫ ♫ I beg your pardon
I never promised you a rose garden
Along with the sunshine
There's gotta be a little rain some time ♫ ♫