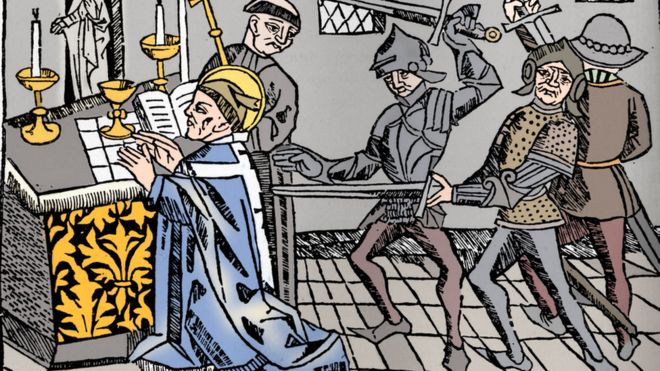 Ancient air pollution, trapped in ice, reveals new details about life and death in 12th Century Britain.
https://www.bbc.co.uk/news/science-environment-52095694
In a study, scientists have found traces of lead, transported on the winds from British mines that operated in the late 1100s.
High-resolution analysis of the ice core from Colle Gnifetti, Switzerland, allows yearly and sub-annual measurement of pollution for the period of highest lead production in the European Middle Ages, c. AD 1170–1220. Here, the authors use atmospheric circulation analysis and other geoarchaeological records to establish that Britain was the principal source of that lead pollution. The comparison of annual lead deposition at Colle Gnifetti displays a strong similarity to trends in lead production documented in the English historical accounts. This research provides unique new insight into the yearly political economy and environmental impact of the Angevin Empire of Kings Henry II, Richard the Lionheart and John.
https://www.cambridge.org/core/journals/antiquity/article/alpine-ice-and-the-annual-political-economy-of-the-angevin-empire-from-the-death-of-thomas-becket-to-magna-carta-c-ad-11701216/C01D8EA75B0D2A7DFC8FAFFD7E3BB7C8
Air pollution from lead in this time period was as bad as during the industrial revolution centuries later. Analysing the 800 year-old ice using a highly sensitive laser, the scientists were able to see a huge surge in lead in the air and dust captured in the 12th century.
This particular spike appears to correspond to a period following the notorious murder of Thomas Becket the Archbishop of Cantebury in 1170. The clergyman was beheaded on the steps of his own high altar by four knights loyal to King Henry II after the king said in a fit of exasperation "Will no one rid me of this turbulent priest?"
The brutal murder shocked the whole of western christendom, and led to the excommunication of King Henry II from the Roman Catholic church by pope Alexander III. (There were actually two rival popes in Rome and Avignon respectively at that time).
Henry II's efforts to reconcile himself with the Catholic church and atone for the murder led to an intensive 20 year program of building and endowing new churches and monasteries throughout the latter part of his reign which lasted until his death in 1189.
This ecclesiatical construction program led to a vast increase in lead mining and smelting in Wales and Cumbria over an extended period, in order to provide the lead sheeting required to clad the roofs of all these new churches and provide all the water piping as well.
Lead dust from this work drifted over to Europe and settled in the alpine ice, leaving the permanent signature found in the 70m ice cores recovered from the Colle Gnifetti glacier.