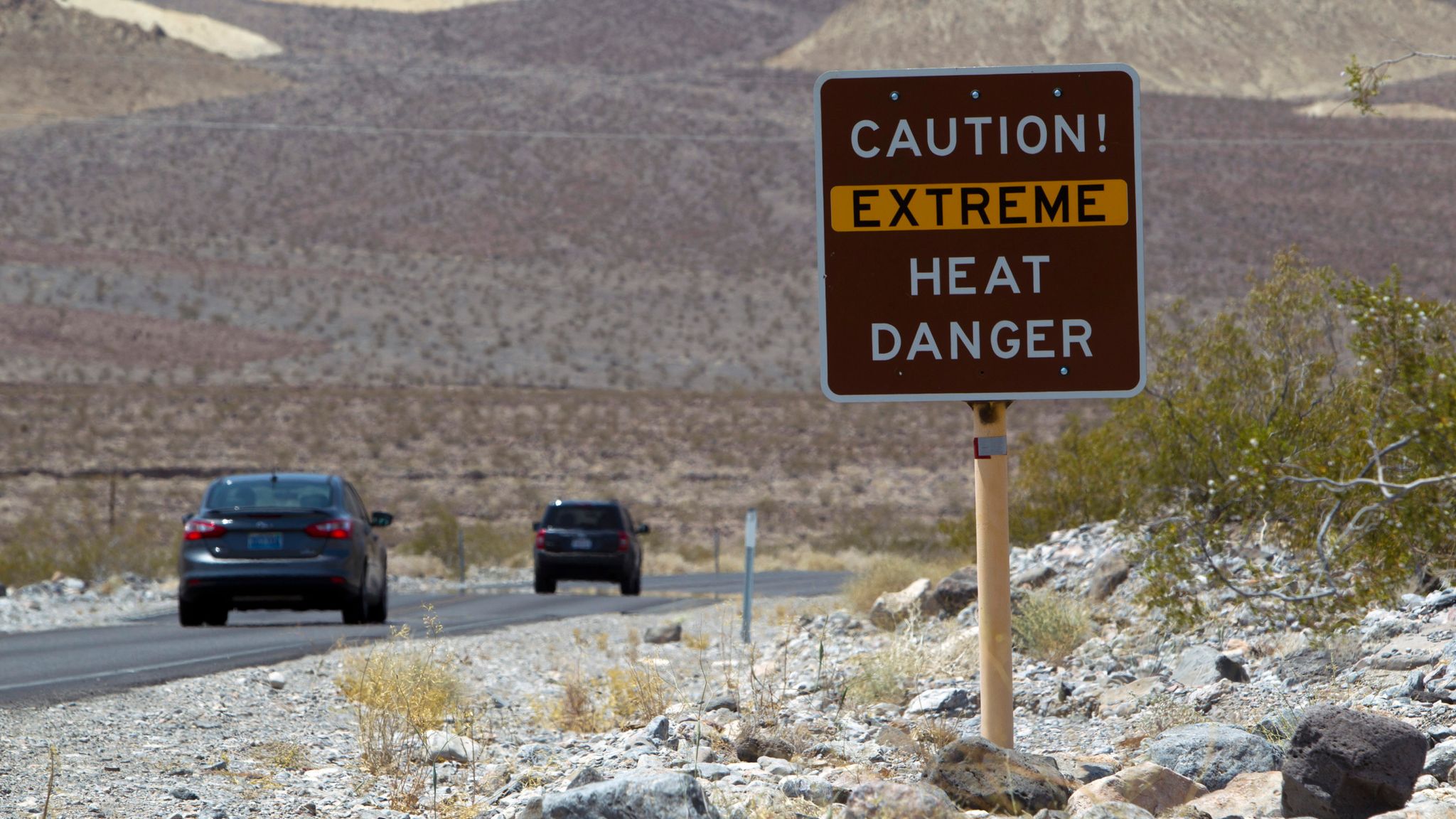 A temperature of 54.4C (129.9F) has been recorded in California during an intense heatwave - in what could be the hottest reading ever reliably taken on the planet.
https://news.sky.com/story/death-valley-hits-54-4c-in-what-could-be-hottest-temperature-ever-recorded-on-earth-12050976
An automated station for the United States National Weather Service at Furnace Creek in Death Valley recorded the extreme heat at 3.41pm on Sunday.
If verified, it would be the hottest weather since 56.6C (134F) was registered at the same place on 10 July 1913.
The 1913 reading officially stands as the hottest taken on the planet's surface - but the accuracy of it has long been disputed by experts.
The World Meteorological Organisation (WMO) installed the 1913 reading as the Earth's hottest after an investigation dismissed a temperature of 58C (136F), which was said to have been recorded in Libya in September 1922.
Another older reading of 55C (131F) taken in Tunisia in July 1931 has also been challenged.