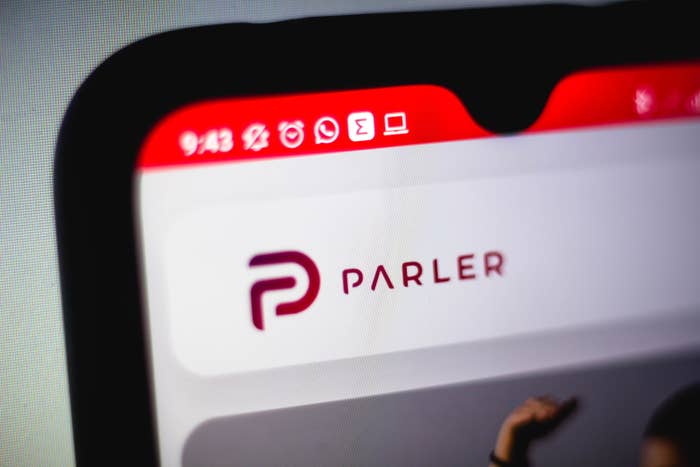 The online right-wing messaging service Parler will be taken out of service and will no longer be available as of this weekend after Amazon announced it was pulling the product's server support from AWS (Amazon Web Services) that was hosting it.
https://www.buzzfeednews.com/article/johnpaczkowski/amazon-parler-aws?bftwnews&utm_term=4ldqpgc#4ldqpgc
The email from AWS to Parler cites several examples of violent and threatening posts made in recent days, including threats to "systematically assassinate liberal leaders, liberal activists, BLM leaders and supporters," and others. "Given the unfortunate events that transpired this past week in Washington, D.C., there is serious risk that this type of content will further incite violence," the message adds.
https://arstechnica.com/tech-policy/2021/01/amazon-cuts-off-parlers-web-hosting-following-apple-google-bans/
Both Apple and Google had already pulled the Parler mobile app from their online App stores after the company ignored deadlines to begin moderating content that was inciting further political violence in breach of their TOS.
People who already possessed the app could still access the service, and those who didn't could still reach Parler via its website landing page. But once Amazon withdraws AWS hosting support on Sunday, none of the users will be able reach Parler anymore.
In a post on Saturday evening Parler CEO John Matze said it is possible the social network will be "unavailable on the internet for up to a week as we rebuild from scratch."
In reality it's likely to be somewhat longer than that. Only a small number of hosting services can handle a website of this size, and a good many of them will be reluctant to handle one with such a toxic reputation - Trump himself has now been kicked off Twitter, Facebook, Reddit, Twitch and even Pinterest in the wake of the Capitol riot on 6 January.
Parler launched in 2018 as a "free speech" alternative to Twitter and Facebook. As of November 2020 it claimed to have around 4 million active users, and 10 million total users.
https://en.wikipedia.org/wiki/Parler